I'm generally pretty boring with regard to my equipment in the game[meaning I find stuff I like, and generally stick with it!], but I am making a change for the 2010 season. I was a GAMEBORE shooter 10 years or so ago, when they were first imported into the USA. I LOVE the shells.....I get the best long range breaks with the polished diamond shot that I have ever experienced. Unfortunately, the importation of the shells switched hands, and I could not get along with the fellow that owned the rights to the shells in the USA. I eventually left my sponsorship with the importer[ Royal Sporting- what a flaky "gentleman"!], and have always missed the performance of these great shells. When shooting in England, I would always try to find GAMEBORE WHITE GOLD for my tournament shells.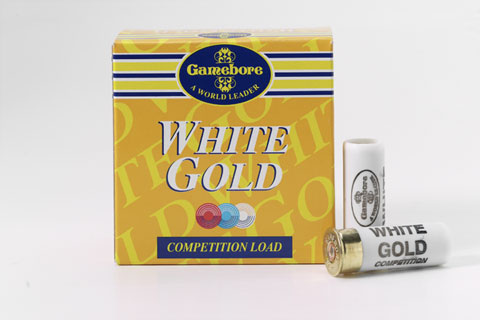 Eventually, the folks @ Royal Sporting faded away, and the GAMEBORE brand in the USA has been in limbo for a few years. Shift to 2008 and the good folks at INTA SPORT from Texas have secured the exclusive importation/distribution right for the GAMEBORE WHITE GOLD line of shells. I'm in HEAVEN! These shells are truly fantastic performers, with the 28 gram WHITE GOLD being my absolute favorite shells the I have ever shot. I have tested the current production ammunition, and found them to be the same great quality that I experienced 10 years ago[ some believe that Royal Sporting had meddled with the specification of the shells in order to reduce cost- I dunno, but these shells I have now are GREAT].
These shells are not cheap, but performance never is.....they are not as expensive as Federal Gold medal, which is the only US made shell that I believe they can be compared to.....more info to follow......
Best,
Will